Books
In addition to the newspaper columns, The Practical Prof® currently has two books.  They are listed below and available from your favorite online bookseller.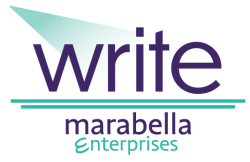 A practical approach, with helpful content and activities across eight "lessons," The Lessons of Caring features video "shares" from the author and other caregivers.
"I wrote this book to help me work through and improve as a caregiver. At the same time, my wish is this book will be helpful and hopeful to the reader," says Marabella. "There are so many people facing the challenges of caring for loved ones, many of whom are elderly. I know that it can seem like a lonely road to travel, so I believe that by sharing these experiences of caregiving, others on similar journeys will know they are not alone and have support."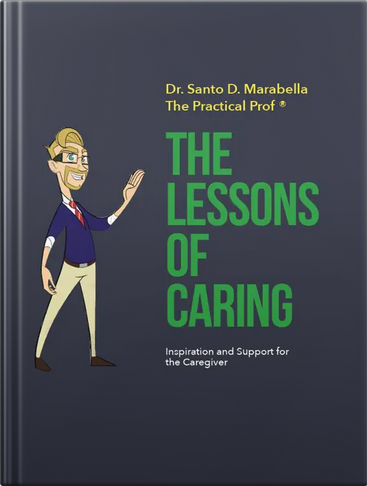 "Readers who have embraced caregiving roles will likely find Marabella's fast-paced and optimistic description of their new world both informative and encouraging. A very readable and supportive introduction to the job of caregiver." – Kirkus Reviews, June 18, 2020 (read full review)
The Practical Prof: Simple Lessons for Anyone Who Works
Learnin' Your lessons was never so E-A-S-Y!
Though the economy seems to be turning around, the impact of the most recent recession has drained the emotional and motivational psyche of employees across the country. The Practical Prof's mission is to help employees and their employers renew their spirit and recharge their energy so employee satisfaction and productivity can flourish once again. Written specifically to inspire, challenge complacency and provide effective practical strategies to achieve greater personal achievement.