Film & TV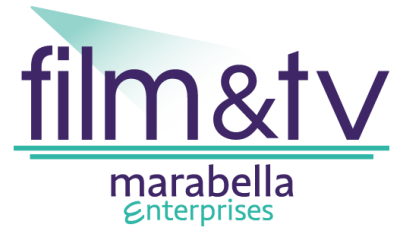 Storytelling in film and television is a wonderful way to advocate, educate and entertain.  M.E. and Santo D. Marabella create and produce meaningful projects about contemporary social issues and concerns.
Here are some past productions. We're always exploring opportunities to develop more!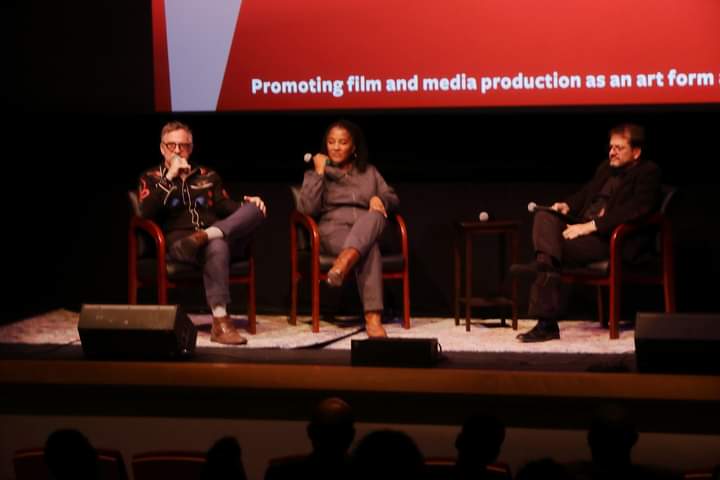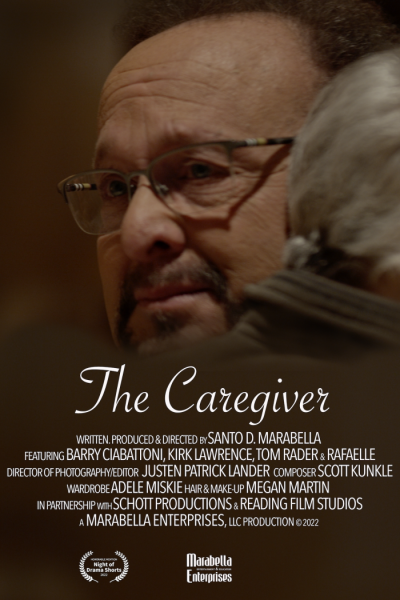 Synopsis
Daniel works from home so his elderly father, Sal, who suffers from dementia and failing physical health, can live with him, rather than in a nursing home. And, while he has a brother, Todd, the responsibility for caring for their father is his alone, which leaves him overwhelmed and exhausted. There is a chance for more peace and balance in his life, but Daniel will have to take care of himself, as well as his father.
Background
Marabella, an only child, was the primary caregiver for his parents, Anna and Sam.  He was fortunate to also have a professional caregiver help him with his parents' physical needs.  During this time, Santo learned a lot about the role, challenges and gifts of the family caregiver.  The Caregiver shares some of what Marabella learned and some of what he'd like viewers to know.
Writer, director & producer (2022)
Synopsis
A routine walk in the park becomes a defining moment for ad exec, Max, and his dog, Rudy.
Background
Homelessness is unacceptable at any level, but homeless among LGBTQ youth in the most developed country in the world is exceptionally disturbing.  Filmmaker and educator, Dr. Santo D. Marabella's latest creative project, "A Walk in the Park," (2020, Marabella Enterprises, LLC) creates a narrative to raise awareness and hope in this 9 minute film.
Writer, director  & producer (2020)
Synopsis
Five railroad workers and one passenger are "stuck" in the station, waiting for the train and their lives to return.  While they wait, they come to realize how their individual journeys have brought them to a place of reckoning and decisions they will have to make to go forward.  But, time may be running out… for everyone!
Background
Inspired by his work with Lynn Nottage's This Is Reading, Santo D. Marabella created and wrote the pilot for TV called Franklin Street Station.  The series is about a group of railroad employees and a passenger who are "stuck" in the station waiting for the train to return.   In 2021, Franklin Street Station was a quarter-finalist in Stage32's 1st Annual TV Drama Writing Contest.
Creator, writer & producer (2018)
Synopsis
Nell leads a perfect life. Everything she does is planned and executed perfectly. One day, though, she discovers a gray hair. All hell breaks loose!
Background
Served as producer for this fun, contemporary comedy by filmmaker Sue Lange.  You can see Sue Lange working on many of the M.E. projects.
Producer (2016)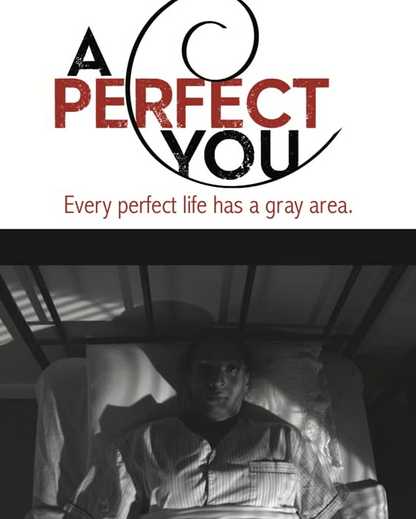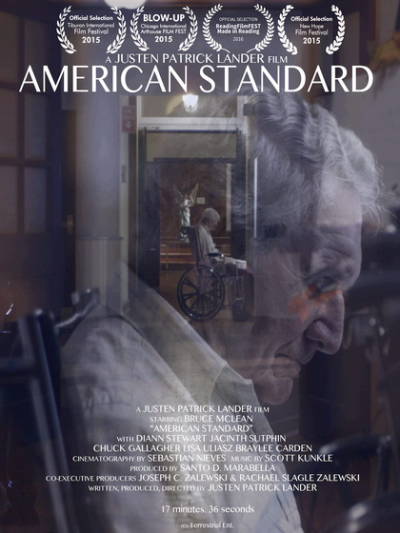 Synopsis
We count on memories to protect the beautiful experiences from our past.  Sometimes, as we age, they can begin to fade, but they are always in our heart. 
Background
Filmmaker, Justen Patrick Lander, was inspired by his grandmother to tell this story.  You will see M.E. and Justen's company, Terrestrial Entertainment, frequently collaborating on one another's projects.
Producer (2015)
Synopsis
A cynical Hollywood director scouting locations for his next film is surprised to find that one town's community pride, quirky characters and awesome locations just might be what he needs to create the perfect picture.
Background
Marabella served as the Film Commissioner for ReadingFilm Office (formerly the Greater Reading Film Commission) from 2006 through 2017.  During that time, the Film Office attracted scores of filmmakers and film/TV productions who made the region home for their narrative, commercial and music projects. Location! Location! was one of the ways we used to showcase our film-friendly community.
Writer, executive producer (2010)