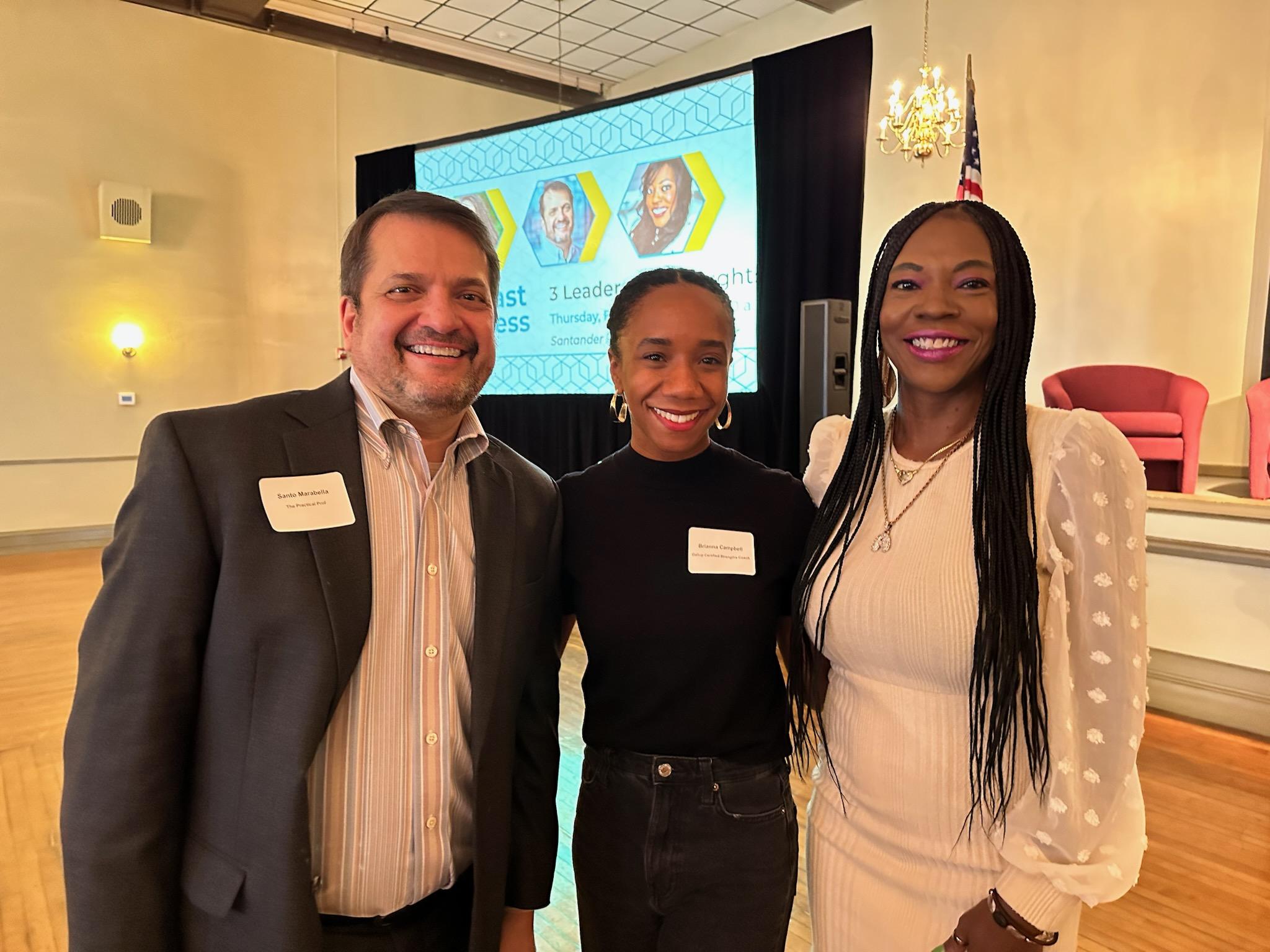 GRCA Breakfast was Emotionally Intelligent!
3 Leaders, 30 Thoughts, sponsored by the Greater Reading Chamber Alliance (GRCA), on February 2, at the Santander Performing Arts Center was a fun and engaging early morning member breakfast program.  It's not something that The Practical Prof® is typically fond of… early mornings, that is.  He's very fond of fun and engaging programs!  And, this one was both!
The topic – emotional intelligence or EI as it is commonly called.    EI is arguably THE foundational component of what makes a leader effective in the 20's!
In addition to The Prof, the panel featured Brianna Campbell, center in pic, Gallup-Certified Strength Coach, and, Adrean Turner, MBA, MAM, PCC, entrepreneur and Alvernia University economics professor, third from left in pic.  The combination of common themes and interestingly different perspectives from the panel made for a memorable program.
Moderated by Chamber staffer, Katie Johnsen, each panelist highlighted some of their thoughts about emotional intelligence, followed by questions from Katie.  Then, the audience of nearly 70 GRCA members had an opportunity to pose their own questions, which they did for the final 15 minutes of the one hour program.
The Practical Prof® is grateful for the opportunity to share his perspective on emotional intelligence as part of this program.  
For information on how to have The Practical Prof®, Dr. Santo D. Marabella, speak at your business event, email:  Santo@ThePracticalProf.com.